Debating Matters is a hugely popular competition and is continually over-subscribed. The competition appeals to schools who traditionally don't take part in debating competitions and have little tradition of extra-curricular debate within their institutions. We take pride in partnering with a wide variety of organisations, from corporates to charities, universities to schools and trusts, to bring the unique formula of Debating Matters to young people across the country and beyond. We are always looking to work with new organisations.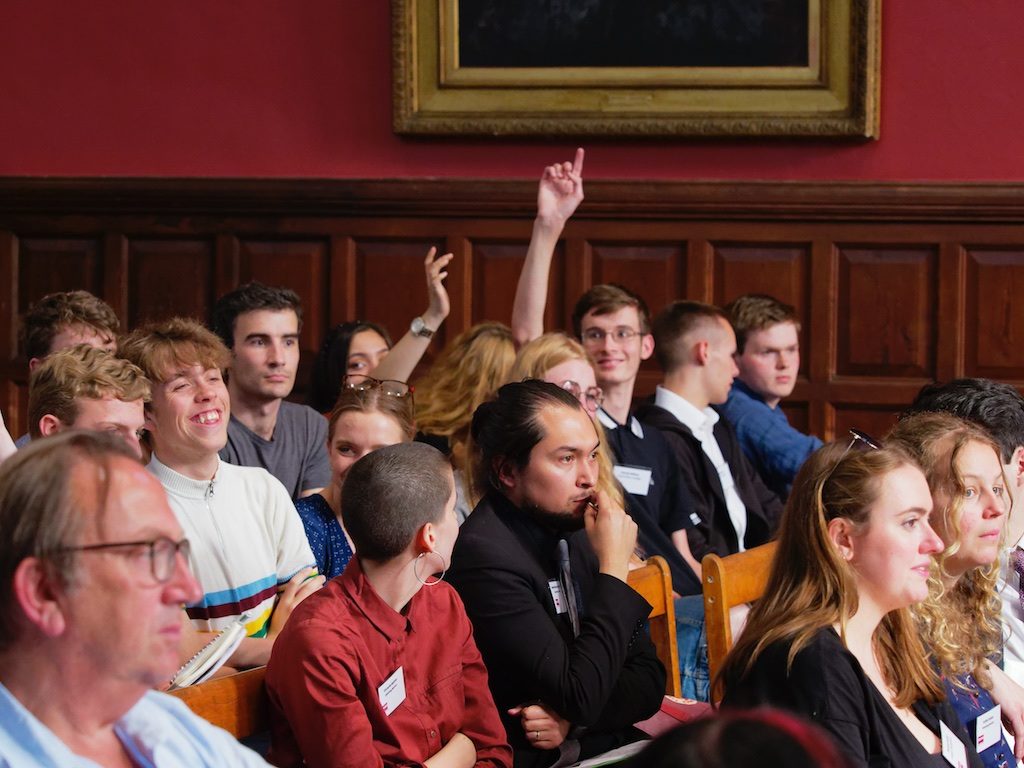 AVAILABLE PARTNERSHIPS:
There are many ways to partner with us, all of which play a key role in running the event
CHAMPIONSHIP PARTNER:
Be the main partner for a Debating Matters Championship, providing the essential funding to cover the running expenses associated with the Championship. Receive prominent positioning in all publicity and championship materials. Your organisation would be able to determine where we brought the competition next.
TOPIC GUIDE PARTNER :
Debating Matters could produce or update a 'Topic Guide' on an issue of importance to your organisation, which would form the material that students use to prepare for a debate. This guide would engage students in an issue germane to your organisation and would be used in the championship with which you partner (if applicable). It would also become one of the roster of available Topic Guides to be used at future championships.
VENUE PARTNER:
Host Debating Matters at your organisation. Provide the space for six to twelve school teams, judges, and supporters all engage in a day of hard-fought debate on the top issues of the day. Whilst hosting Debating Matters you will feel your organisation come to life with the feeling of debate!
PRIZE SPONSOR PARTNER:
Provide prizes for winning teams or outstanding individuals to be received at the prize-giving ceremony at the end of a championship. Promote your organisation's goods or services by donating a prize to be given at a championship.
KEY BENEFITS:
UNPARALLELED INTERACTION WITH SOME OF THE UK'S BRIGHTEST AND BEST 16- TO 18-YEAR-OLDS:
Exposure to the thoughts and attitudes of young people on the debates that will shape the future
Opportunity to create networks with local and regional schools
Market your organisation to the UK's brightest 16- to 18-year-olds
Address the Championship audience with an educational address about your work and present awards to students at our concluding prize-giving ceremony
REINFORCE YOUR ORGANISATION'S STATUS AS A THOUGHT LEADER:
Work with an established educational brand with a long reputation as one of the UKs pre-eminent debating formats
Great branding opportunities for your organisation, with logos displayed widely (online and offline) and potential for publicity materials to be distributed to all attendees
Networking opportunities with judges (politicians, journalists, artists, academics, business people) as well as teachers, head teachers and other education professionals (around 1,000 individuals per year nationally)
ENRICHING CPD OPPORTUNITIES FOR STAFF:
Staff and members can judge debates, giving them the opportunity to directly engage with exciting 16- to 18-year-olds
Involvement in Debating Matters is widely recognised as a valuable charitable endeavour that is rewarding and fulfilling for judges
GET IN TOUCH
To explore these or alternative opportunities, please get in touch with our external affairs manager, Jacob Reynolds, Jacob@theboi.co.uk 020 3176 0827